Beacon – Fire Station 35, Denver, CO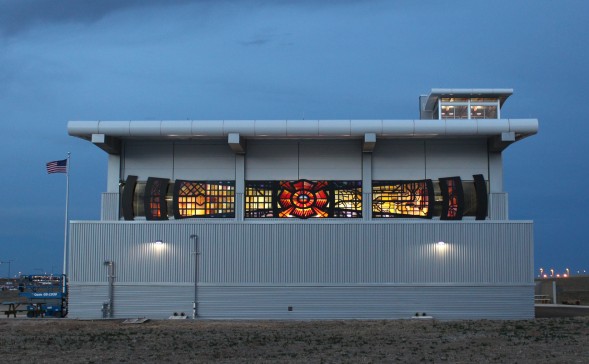 This mural of cast glass and metal was created for Fire Station 35 at the Denver International Airport, taking its inspiration from the connection that the firefighters have to the surrounding neighborhoods.
From the firefighter's cross, a beacon of light and energy (or sound) is projected out and over grids of neighborhood streets, symbolizing the firefighters' vigilance and protection of the communities they serve.  Local residents recognize the imagery as map lines and natural geography, while others see it as a colorful abstraction of color and line.