Three Allegories of Learning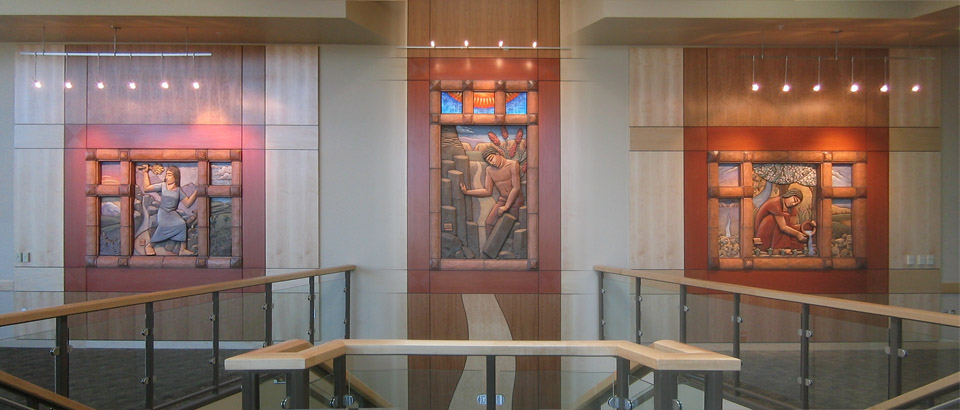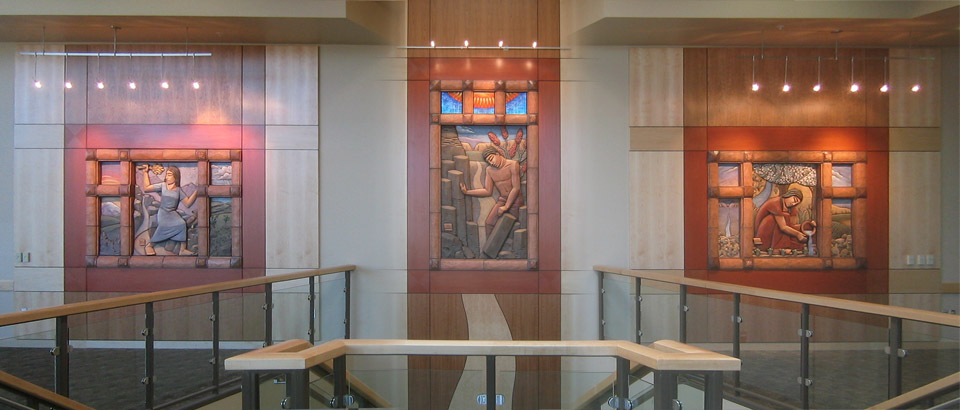 A series of large-scale ceramic sculptures installed in the main lobby of the recently completed Glenn Anthon Hall at Yakima Valley Community College.  These sculptures are based on a series of three allegories of learning.  They draw from regional stories and imagery as well as traditional mythology and symbolism.  The center image of "El Abrecaminos" is based upon a concept in a group of stories written by young writers from the Yakima Valley: "Abre means to open and camino means the way.  An Abrecaminos is one who opens the way, one who makes way where there is no way" (from "Seeking Light in Each Dark Room, an Anthology of Young Latino Voices").  This idea relates to the many immigrants who have come the Yakima Valley to open a way for themselves and their children, but more importantly relates to all of the students at YVCC who are opening a pathway to their future.
"The Torch" and "The Garden" also use myth and metaphors to depict the importance of knowledge, growth, risk, patience, and self-initiative.
Smaller flanking sculptures depict four Yakima skyscapes and landscapes.  The skyscapes portray different times of day:  nighttime, dawn, day, and evening.  The landscapes depict Mt. Adams, Mt. Cleman, sage uplands, and irrigated valley floor.