Fumiko Hayashida is the woman from the iconic 1941 photo showing her carrying her sleeping child down the ferry.  She attended the Bainbridge Island Japanese American Internment Memorial opening ceremony (and celebrated her 100th birthday shortly after).  She is spry and pretty much a rock star – whenever she pauses for a moment everyone whips out their cameras and starts blasting away like paparazzi (including myself)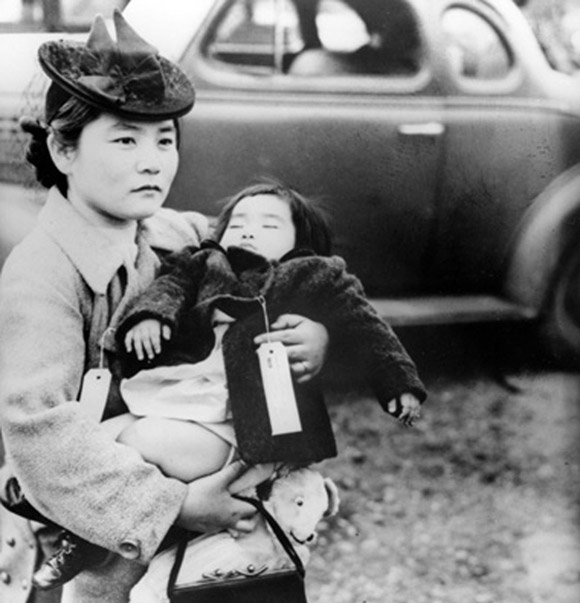 A bit more about her (taken from the BIJAC site):
31–year–old Fumiko Hayashida, a pregnant mother of two was one of 227 members of her community who, dressed in their best clothes, assembled at the Eagledale ferry landing on March 30th, 1942. As they waited to be taken off the Island by armed military escorts, Fumiko, holding her 13–month–old daughter Natalie Kayo, was photographed by a Seattle Post–Intelligencer photographer. The photograph has since become a lasting iconic symbol of the internment experience.